New Products Just Arrived
Complete Vitamin B12 Methylcobalamin 1,200mcg Supplement Sublingual Necessary for Diet Fat-burning and Energy – Compare your B12 supplement to ours. Gluten Free and Sugar Free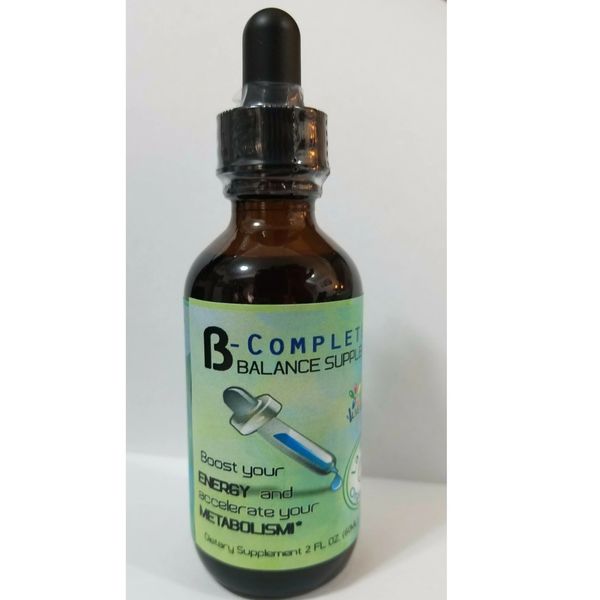 Description

Free shipping USA.
Calculated Shipping Worldwide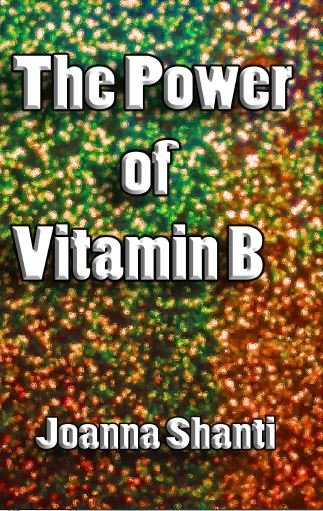 Watch the video to learn about why Methylcobalamin is a better form of Vitamin B12. 
Necessary for Diet Fat-Burning and Energy - New Formula with added Thiamine for healthy heart, mind and immune support.
The safest and best format of vitamin available on the market. This one ounce bottle will last you 60 days.
Methylcobalamin B Complete Balance Supplement is great for energy, increased weight reduction, better sleep, reducing stress, improving vision, balancing the nervous system and may reduce certain risks associated with heart disease.
Essential for the nervous system.
Can help regulate the stress hormone cortisol.
Check our "promo codes"in the menu bar above for the latest promotional savings
Are you a regular customer ? We keep track.Once you've bought 5 bottles we will send you a one time promo code to get one free.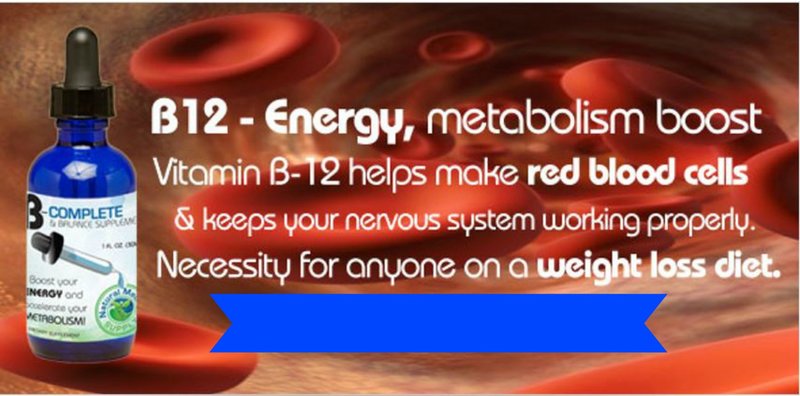 Directions: This vitamin is most effective when taken with food. We recommend taking it with breakfast or lunch. The earlier in the day you take it, the better. Take 1 dropper per day.  Do not exceed two doses in a 24 hour period.  If you experience abdominal cramping or nausea lower dose to 1/2 dropper full and take with meal.  Some have experienced temporary discomfort and flushing of the capillaries when taking full dose on empty stomach. This is due to the vitamin Niacin. If you are on a calorie restrictive diet, when taking any vitamin, ideally for best absorption, please take with food.


We offer a premium strength quality of Methylcobalamin in Complete B. Our bottle is blue and our label is customized to keep light out. Complete B is best stored in a cool place.  This product is manufactured in an FDA approved lab. Therefore the price of the grade ingredients is much higher because you are receiving the condensed real vitamin. Most companies who manufacture B vitamin supplements use overseas components and ingredients and assemble them in the USA. The lab that produces this product uses vitamins only manufactured under FDA inspection in a USA lab. The difference is we know that we have not cut ingredients with rice powder.
We put great thought into product development :
1200 mcg of Pure Methylcobalamin. Faster absorption than soft or hard capsules.
Natural Cherry Flavor with Sorbitol (same sweetener as used in sugar free chewing gum)
Gluten Free, Lactose Free, Yeast Free, Soy Free
Can be used with your current health and weight loss program
This 2 ounce bottle will last you 60 days
 A great advantage to those watching their sugar and carb intake.   Another aspect of weight loss is that the B Complete balance can help regulate the stress hormone cortisol. Stress can increase weight gain, stress eating and fat retention. By reducing the level of stress, one can lose weight faster and easier with less resistance.  This is why most choose our featured supplement over any other form of vitamin B available. It may also prove useful in helping improve homocysteine levels in ones blood which can be related to heart disease. By reducing high levels of homocysteine it has been researched that this can reduce those risks of heart disease.    Methylcobalamin is a biologically active form of Vitamin B12. This means that your body can use it immediately without going through any metabolic steps to make it "body friendly".

Methylcobalamin is considered the most potent form of Vitamin B12 found in nature and the only active form of Vitamin B-12 in the brain outside the mitochondria. We need Methylcobalamin for the healthy development and sustenance of our circulatory, immune and nervous systems.
When Taking Supplements To Lose Weight It Can Be For Most, The Missing Piece of The Puzzle:
For weight loss Methylcobalamin provides several benefits over the traditional B12 cyanocobalamin sold in health food stores. For example, the Methylcobalamin in our featured supplement does induce a regular sleep at the end of the day. It helps one reset their 24 hour clock. For those of you who don't get tired until 2:00 a.m. or who sleep 10 to 12 hours a day and wake up at noon, this may be the answer to solve that unhealthy weight retaining sleep habit. Most who supplement with B Complete Balance tend to get a deeper sleep, thus providing more energy to get on a healthier track. Most who are overweight have unhealthy sleep patterns which need to be reset. This product can be used in conjunction with other nutritional supplements and diet enhancers
Compare our B12 to your current brand. You will love the fast absorption. Methylcobalamin is a naturally sourced vitamin that helps support a variety of your body's daily functions. It aids in oxygenating healthy red blood cells, the heart, the brain, nerve function, and the stress of digestion. As we age, we are less able to absorb as many nutrients. Drops offer a fast delivery of vital nutrition. It is a desired vitamin for energy support and a recommended diet enhancer for weight loss programs. It contains the proper delivery of Riboflavin which aids in burning of loose fat when taken in conjunction with following your low carb or low calorie diet.When taken early in the day, it aids in setting the body's natural clock (circadian rhythm) so when you rest at night you will feel the benefit of an improved REM sleep cycle. Contains: Folic Acid 400 mcg. Required by both children and adults to prevent anemia and produce healthy blood cells. Vitamin B-2 (Riboflavin) 1.7 mcg. It plays a key role in energy, the metabolism of fats, ketones, carbohydrates, and protein. Vitamin B-3 (Niacin) 20 mg. Nutrtional and dietary support for prevention of nausea, skin and mouth lesions, anemia, headaches, and tiredness. Vitamin B-6 (Pridoxine HCl) 2mg. Linked to cardiovascular health to reduce homocysteine. Works with in conjunction with Niacin. Vitamin B-12 (Methylcobalamin) 1200mcg. A naturally occurring vitamin used to treat B12 deficiency, Works with the partner vitamins for treating anemia, cardiovascular health, energy, metabolism, and nervous system support. Vitamin B-5 (Pantothenate) 30mg. Supplement for healthy hair, nails, and skin. Panthenonate is well researched in treating deficiencies in the body that cause fatigue, anxiety, restlessness, malaise, sleep disturbances, nausea, vomiting, and abdominal cramps.
New ! We have now added 1.7 mcg of Thiamine for healthy heart, mind, ,and immune support.